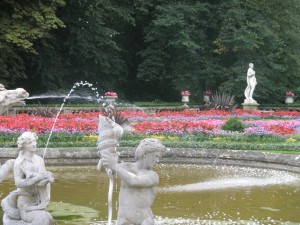 Last Sunday, 15th September was our coach trip to Waddesdon Manor and Gardens, Buckinghamshire.  The forecast had not been good, but we luckily escaped the showers!  We had a very interesting day walking around the gardens, then enjoying an excellent lunch in the Manor Restaurant, before going on a tour of the house and viewing the very impressive 'Rothschild Collection'.
I think everyone who went, enjoyed themselves and would certainly recommend a day out there.  Maybe when the weather is a little warmer!
Our next planned visit is to Cambridge University Botanic Gardens and Anglesey Abbey on Sunday 2nd March 2014.