Thank you to everyone who tipped out their seed potato, weighed and photographed them. The results were varied with some impressive crops again this year.
The winner of this year's potato competition is Janet and John Straw as one of their seed potatoes produced a harvest weighing 967g.
This was closely followed by last year's winner, Gill Nall, who once again has fed her potato well in order for it to produce a harvest weighing 955g.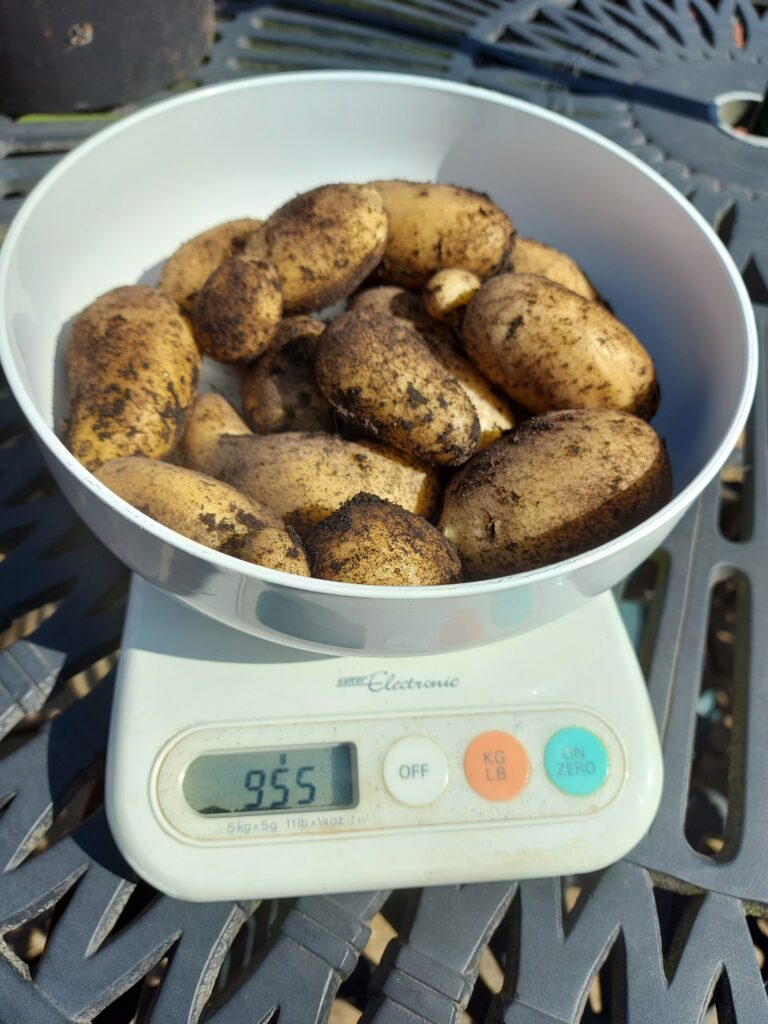 A special mention to Mike Hoare who sent me a photo of a potato that he and Jacky had grown on their allotment as the single potato weighed 1003g! Maybe the largest potato will be a new class to introduce at our next show.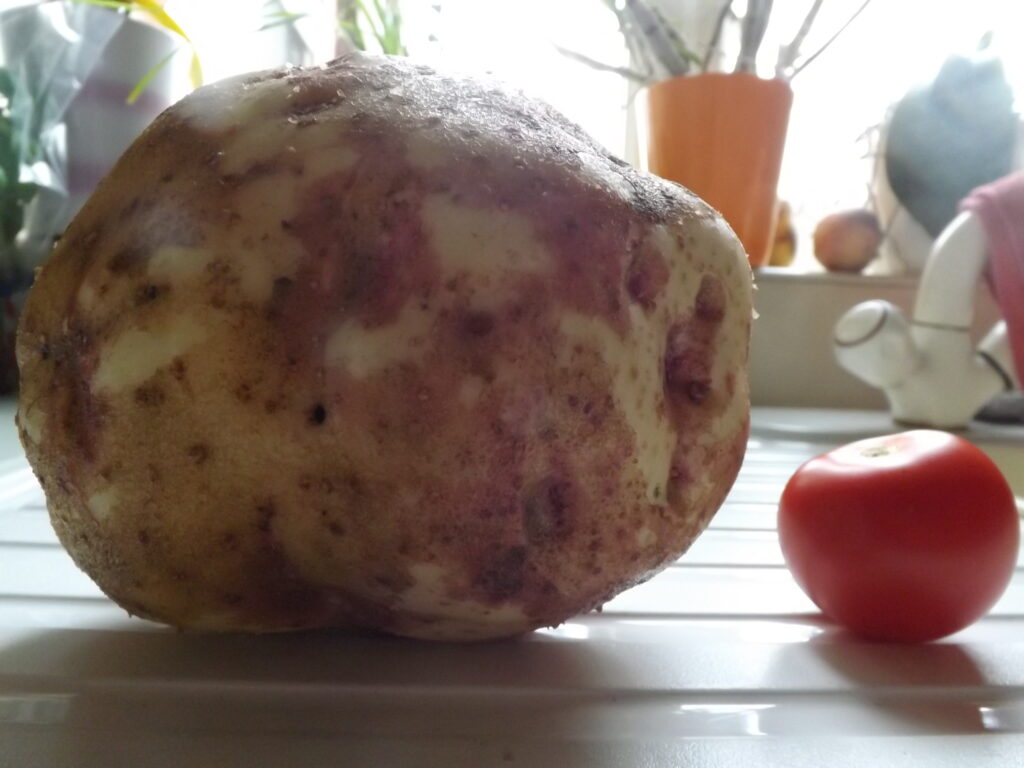 Thanks again everyone and enjoy eating your potatoes!